Minisites
Microsites are narrowly specialized sites that support a specific product or service. Because of their narrow focus, they can describe the topic better and more closely than other sites. Search engines and above all people like these websites. Microsites can thus help your business with the supply of well-targeted visitors ready to buy the product or use your service.
The usual time of realization of one quality minisite from us is about 2 weeks.
Examples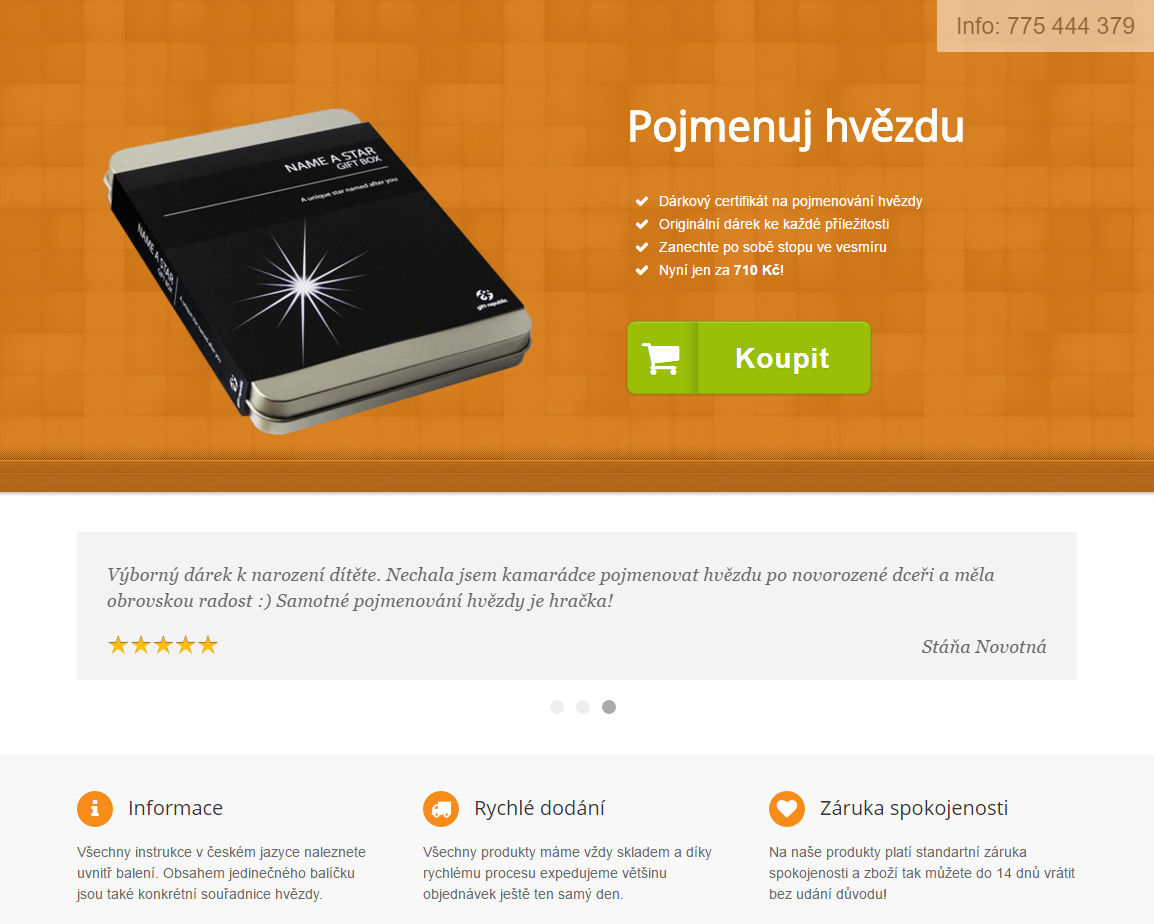 Name your star
www.tvojehvezda.cz
A "Name your star" product support site, which acts as a landing page for newcomers from both search engines and targeted ads. It achieves a high conversion rate and regularly brings new customers to the online store.
High conversion ratio
Thanks to specialization on one particular theme and high usability and simplicity, our miniweb has a high conversion rate. They are ideal as a landing page for targeted traffic.
Updates from XML
For our minisites, we can also arrange automatic updates of prices or inventory, eg from XML output for commodity comparators. You do not have to worry about not having current prices on minisites.
Price list
Contact
Jan Pospisil
Na Brevnovske plani 1299/23, Prague
Czech Republic, IC: 86989782
E-mail: info@linksqueen.com
FAQ
What to do when I need advice?
Feel free to contact us with any queries regarding our services on the above contact details. We always respond promptly.
How can I order the fastest way?
To order, you can use the online form on the order page page or send it to our e-mail address. We'll start building links as soon as possible!